iPOS-381
A portable terminal which adapts to
your business needs.

Powerful
performance
– Cortex A53 Quad Core
– Android 7.0 Operating System (Google Service)
– LPDDR3 1 GB, expandable to 2 GB
– eMMC 8 GB, expandable to 16 GB
– Safe Processor
– Unique Serial Number
– NFC, ISO 14443 A-B, Mifare UL, Classic, Plus & Desfire

Small & compact
design
– Watchdog
– Opening sensor(Tamper)
– 5.5″ colour screen, 1280 x 72 Pixels, Capacitive Panel
– Micro USB 2.0
– Wifi 802.11 a/b/g/n (*)
– BT v2.1+EDR – 3.0+HS – v4.1+HS

100% secure
operations
– EMV light (Blue, Yellow, Green, Red)
– Buzzer, Audio system and Microphone
– 5 M pixels and 2 M pixels camera
– Camera, Printer and Power Key
– Magnetic Stripe (ICCR), Pista 1,2,3 Bidirectional (*)
– Thermal with high speed and low noise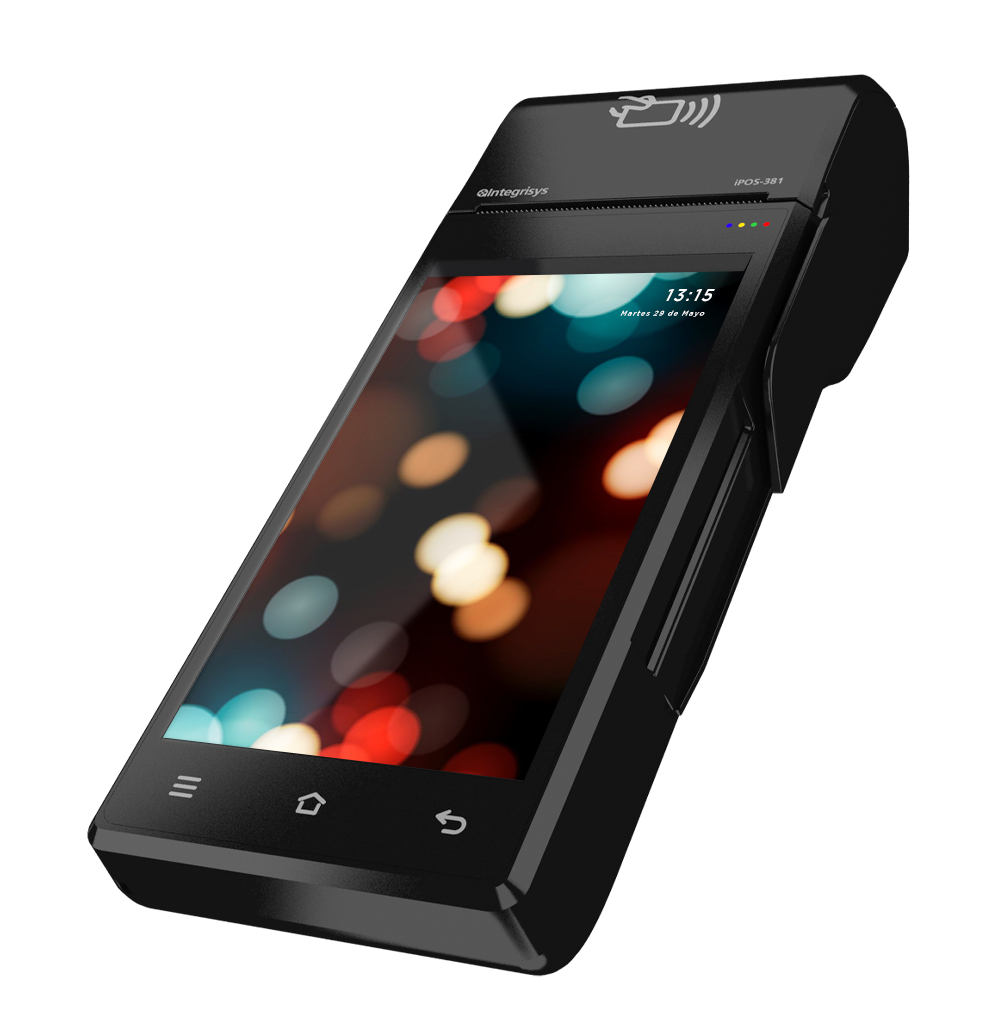 Introducing
a new
generation in
POS terminals.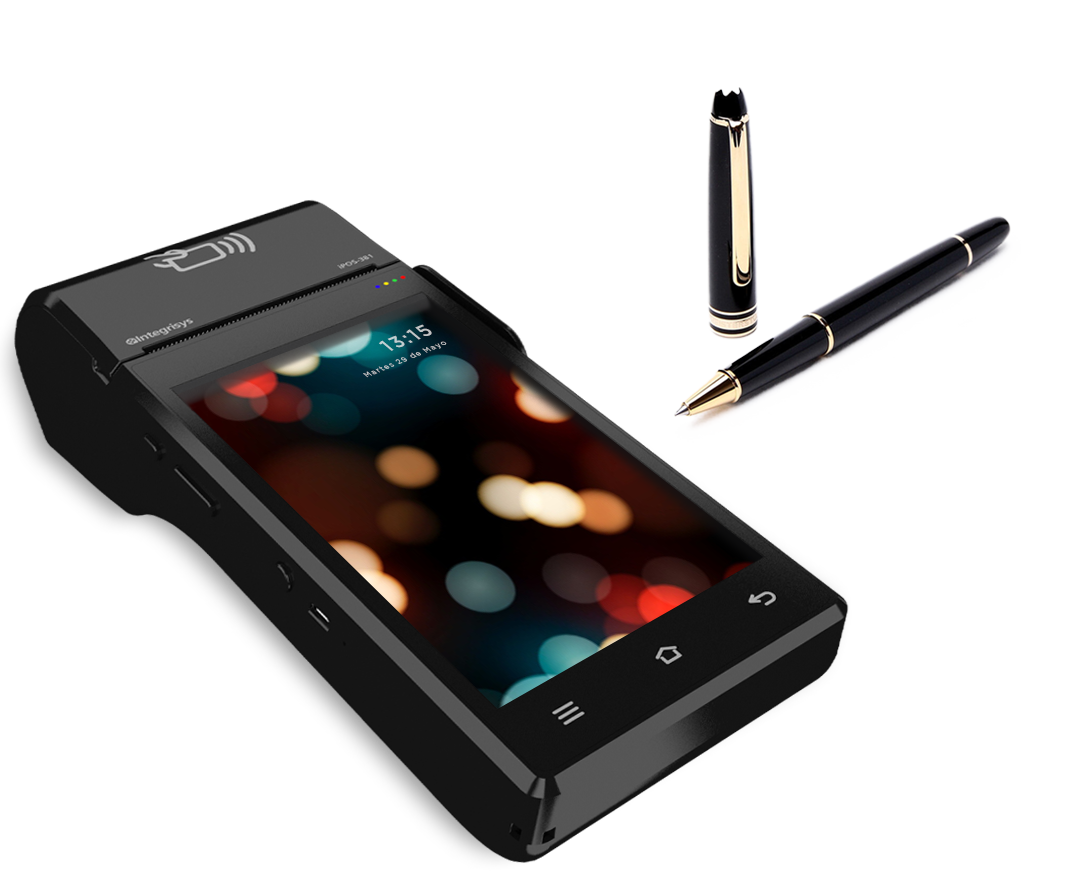 Powerful performance
in a portable and
compact terminal.
Based on our experience and knowledge
in means of payment systems, IntegriSys introduces
its new generation of terminals iPOS-381 for an
easy and safe management of the recharging of
transport cards for passengers.
The iPOS 381 combines a modern design, powerful processor, large screen and an Android-based operating system to offer high performance in processing a wide variety of payment options. Every detail is meticulously designed for optimal and durable usability.