iCL-mPOS XL
Operate your contactless solution
with the most advanced technology.

Powerful
performance
-32-Bit Quad Core Cortex
A7 1.3Ghz
-Secure Processor 32-bit
RISC Core(ARMv7-M)72Mhz
-Android 5.0 OS
-128MB RAM,
expandable to 512MB
-512MB ROM

Small & compact
terminal
-2.4″ colour screen, 320 x 240 Pixels,
Capacitive Panel (Touch)
-EMV Light (Blue, Red, Green & Yellow)
-10 numbersand letters keys,
8 keys for special functions
-On/Off key -Buzzer -0.3MP Rear camer

Operate
safely
-Voltage 5 Vcc 1A -200mAh, 3.7 V Rechargeable
lithium battery
-Operating Temperature -10°C ~ +55°C
-Maximum Operating Humidity 95% (relative, non-condensing)
-Storage Temperature -20°C ~ +70°C
-Storage Humidity 95% (relative, non-condensing)

Múltiple
configurations
-NFC, ISO 14443 A and B type, Mifare Classic/Plus/DesFire,
Felica -Compatible with EMV, QPBOC -Contact card ISO7816,
Compatible with EMV, PBOC, ISO7816 -Magnetic strip (ICCR),
Track 1,2,3 Bidirectional, Compatible -ISO7810/7811/7812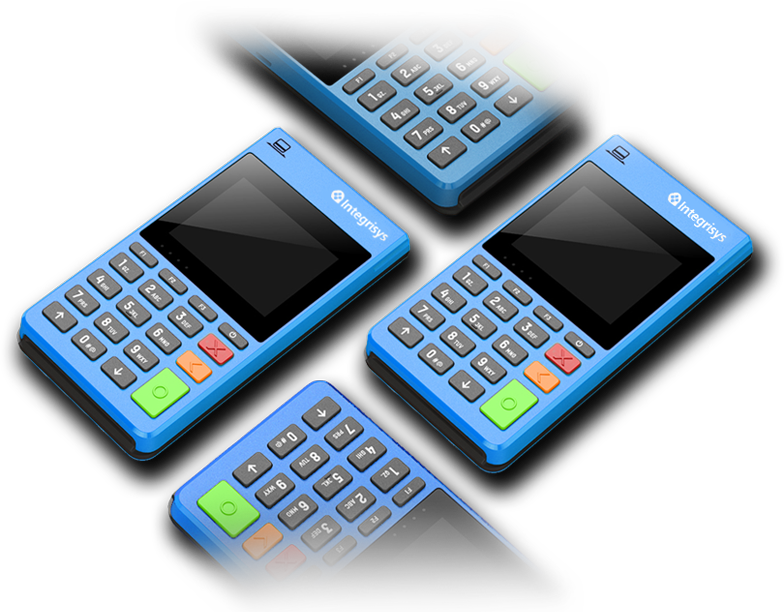 Powerful & small
The high-speed processor of iCL-mPOS XL helps the owners of small and medium-sized enterprises to flexibly manage complex operations without problems. The 2.4" screen of iCL-mPOS XL helps in the payment process and makes it gentler. The resistive screen allows electronic signatures, giving a comprehensive service to the customers.

One of the most powerful, small and
functional pieces of equipment in the industry.
iCL-mPOS XL is one of the smallest and functional miniPOS in the industry, it has got the powerful ARM Cortex-A7 processor with 1.3GHz speed. The creative dual CPU architecture is applied first to the miniPOS. Also, there are 4 communication modules that help the users to manage different network environments.